Joined

Jul 12, 2009
Messages

8,884
Reaction score

1,152
Grayling season is upon us and a group of us decided to make our way up north to fish a cumbrian river with plans on catching some.
Due to a number of floods over the last few years the grayling fishing on this river has dropped right off but we wanted to see if we could winckle a few out. Anyhow, we all caught fish, mostly trout but we did catch some grayling also. I can't remember what my friends caught but I had 24 trout and ten grayling. Several of the largest of the trout were about 2lb and same for the grayling with the others mostly being between a pound and a pound and a half, at a guesstimate. The trout gave some excellent acrobatical displays and a fair few of them managed to throw the hooks whilst doing so.
Chris (Sam Vines) was one of the group and we had a good chat and Chris showed me a rod he had created for fishing smaller rivers and even larger ones like the one we fished today if you were stood out in it. At the end of the day whilst we were stood together making chit chat before departing an otter put it an apearance and we were treated to watching it go about it's buisness for a spell.
A great day out spent with some propper nice likeminded people!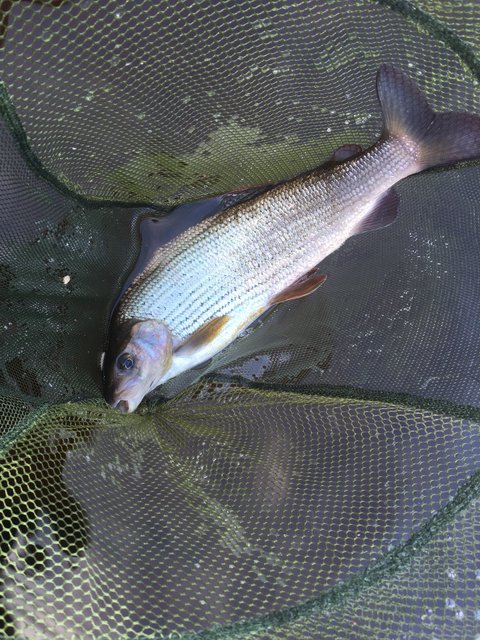 Last edited: